The Port of Barcelona will participate in the 14th edition of China International Logistics and Supply Chain Fair (CILF), one of the main Chinese business fairs, in Shenzhen, October 10-12.
China (Shenzhen) International Logistics and Transportation Fair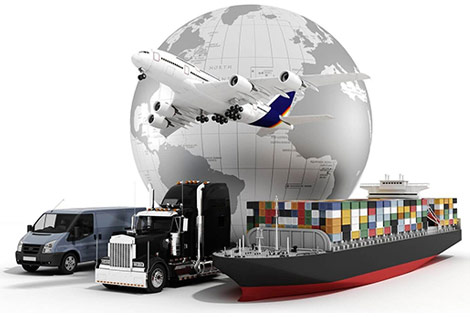 China (Shenzen) International Logistics and Transportation Fair (CILF) is amongst the Asia's foremost logistics and Transport Expo. First edition of "CILF" was organized 13 years ago in year 2006, since then, this expo is expanding rapidly and setting new records with each passing year. The next edition of the upcoming event will be scheduled on 10th-12th October in 2019 at Shenzhen Convention and Exhibition Center. Every year this International Logistics and Transportation Fair is jointly held by Shenzhen Municipal People's Government. Traversing Thirteen long years, (CILF) has long left behind the frontiers of a trade show, to emerge as one of the most successful and reputed events. We will provide a wide platform to all the exhibitors, visitors including buyers, traders etc., from the logistics, transports and other related industrial sectors across the world. We have invited several internationally well known firms to exhibit and even further promotes the international influence of China Logistics industry. It has been estimated that more than 1,800 exhibitors from more than 50 nations will attend the upcoming trade expo. Along with exhibitors, it is expected that more than one 138,700 visitors from over 80 states and other regions will attend the 13th mega edition of CILF.
The fair promotes the internationalisation of the industrial sectors, logistics, and transport of China and plans to host 1,800 exhibiting companies and more than 130,000 visitors from 80 countries.
The Barcelona delegation, led by the representative of the Port of Barcelona in China, Joan Dedeu, and the head of Foreland, Gemma Garcia, will hold meetings with Chinese executives to publicize the potential of Barcelona as a logistics hub to access the European and Mediterranean markets.
Joan Dedeu will attend a conference at the Shenzhen World 8th Port Chain Strategy Forum, presenting the logistics services offered by Barcelona both for trading companies seeking an efficient and reliable Euro-Mediterranean port, and industries that are looking for a multi-country logistics centre from which to develop new lines of European distribution.
Finally, the representatives of Barcelona port will also attend the Belt & Road Conference Initiative dedicated to discussing the opportunities offered by the new Silk Road.
Source: PortsEurope