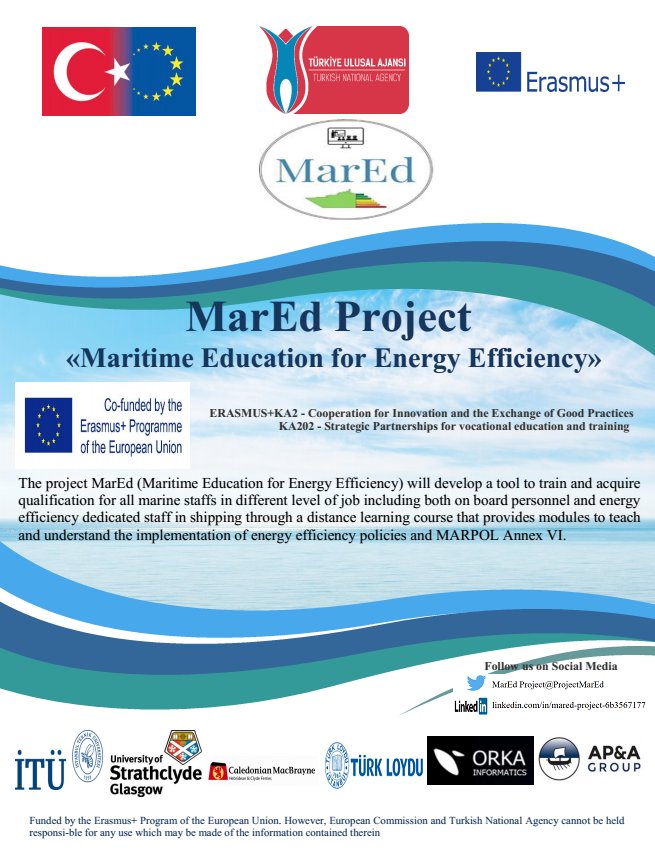 ABOUT THE PROJECT
Environmental practices, air pollution regulations, cost of marine fuels, and higher taxes will stimulate demand for improving energy efficiency in maritime transportation. Published studies have shown that a large number of measures that usually increase energy efficiency, should be cost-efficient to apply.
Ship energy efficiency measures offer many choices to ship owners and operators to increase fuel savings and reduce carbon emissions. Although there are many options to enhance the ship's energy efficiency, these measures are not always effectively implemented due to the insufficient education of staff/ lack of expertise and the existence of barriers to energy efficiency. The gap between optimal and actual
implementation is explained as ship energy efficiency barriers.
While the industry has made efforts to raise the awareness of stakeholders, little research has been done to capture the perspectives of ship operators. The efficient use of energy will be only possible by increasing the awareness of those people who operate ships, including seafarers and shore-based personnel.
The project MarEd mainly aims to define all energy efficiency gaps and to develop distance learning modules in order to train people in the shipping industry by achieving the objectives listed below.
* Being familiar with present energy efficiency drivers.
* To raise awareness of staff about the most effective solutions to improve the fuel economy of ship(s).
* To cope with the understanding of regulations and conventions.
* To assess the energy efficiency methods and technologies.
* To provide an understanding of improvements in ship design, construction and propulsion as well as the calculation of Energy Efficiency Design Index (EEDI).
* To provide the strategies about the optimization and measurement of the ship's operational efficiency under the scope of the Ship Energy Efficiency Management Plan (SEEMP).
* To provide all associated matters regarding real time voyage optimization.
Categories